The best sequin photo zone
The best gift for the participants of a holiday, wedding, public event is beautiful photos for memory. A sequin photo zone and the skill of a photographer is all that is needed for the success of a festive photo shoot. This is not just a picture or composition in the background, but a dynamic structure that can create the right mood during a photo shoot.
The background becomes a full-fledged participant in photography. After all, the sequin photo zone is constantly in motion. Small pieces of plastic work magic, turning a wedding photo session into a fabulous adventure, a backup in the office into a symbol of success and creative thinking, decorating and enlivening any corporative event.
Sequins: the magic of movement and reflection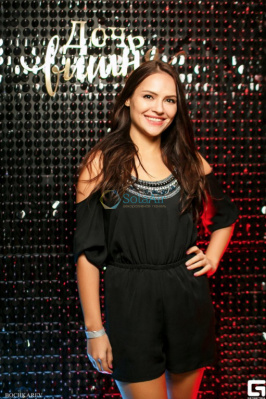 Of course, any wedding decor, corporate style and event decoration should follow the logic of the event. Choosing a sequin photo zone, you get more than just a beautiful and creative design.
Sequin Panels:
do not need to be connected to a power supply to create the effect of a moving picture or reflection of a light flux;
easy to install, can be installed in any room or outside;
are not afraid of strong winds, bright sun, high humidity and low temperatures. They can be used long enough in different situations.
And every time a sequin photo zone will attract attention, create a mood and provide the best conditions for a photo session. You can order a photo zone from panels with sequins of any size, use it for a festive or outdoor wedding event.
Sequin panels can be used not only for a photo zone, but also as an element of the interior, for example, a reception room or a conference room in a modern office. Sequins work well for your company's image (design), draw attention to the offered goods or services (advertising), create a festive atmosphere at your events (photo sessions).
All it takes is a good design and a right combination of dynamic sequin panels. You can order a sequin photo zone on our website.