SolaAir
all the beauty and majesty of nature
in shimmering glare
We produce sequin panels for shimmer walls and decorations,
window shops and outdoor advertising
We are the brilliant decor trendsetter
SolaAir products are used by renowned designers and decorators around the world
Versatile product
Areas of application: Visual Advertising, Decorations, Design Solutions
Premium quality
SolaAir products are unparalleled in quality, palette of shades and customer service
We create a product that delights!

---
We produce sequin panels that makes your sparkling dream come true
---
We help to create a shining photo zone and make a special day unforgettable
---
We help to create a shining photo zone and make a special day unforgettable
---
We turn any event into a special celebration that increases your prestige and status
---
Our party decorations give you an atmosphere of sparkling joy
---
Shimmering Solaair designs amaze even the most sophisticated connoisseurs of beauty
We present a new product - NOVA panel

We have combined technical capabilities with new design trends
---
Nova is the latest generation of SolaAir panels: even stronger, lighter and more durable. The offset of the reflective elements allows you to use sequins of different shapes.
---
A new generation of connectors - a patented shape allows you to quickly assemble and disassemble structures of any size.
---
Wider scope - in addition to signs, decorations and photo zones, Nova panels will come to the rescue in decorating interiors!
SolaAir ™ - products of the highest quality
Created and manufactured in the European Union
Elastic and flexible
Can be mounted on curved surfaces. Made from crystal clear, durable, premium polymer material
Easy to install
Redesigned connectors simplify installation, and in some cases the panel can be used without a base
Constructions of any size
The base of the panel is easily cut to the desired shape and size
Lightness and strength
With a low weight, the base of the panel is able to withstand significant loads
Contact us to know more
and get our special offer
Unique features and application possibilities
Creating our products, we follow current trends,
recommendations of decorators and visual advertising manufacturers
Mass production, support, warranty
We are the largest European designer and manufacturer of decorative panels
for visual advertising and decoration.
Product price
Flexible pricing allows you to significantly save when ordering large quantities. Promotions and discounts are also available!
Lead times
The minimum production time is 1 working day. Large custom orders can be completed in 3 to 7 working days
Warranty
The product has a 3-year warranty when exposed to the weather in a Central European climate.
The opinion of professionals is important!
Aireen Shevtsova @aireendecor Decorator and headliner for aerodesign events.
I am pleased to use SolaAir sequin panels in my projects and master classes!
Valeria Ballery.lv Decorator and headliner for aerodesign events.
Shimmer walls, that will take your breath away!
Catherines Creations Decorator
Great product that I recommend!
More brilliant ideas and projects in our portfolio
Photo zones, signs, promotional structures
Our Instagram Will Tell You About New Projects!
[err1] Cant get account information by token
[err2] Cant get medias by token
Worldwide delivery
in cooperation with transport companies
Express delivery
anywhere in Europe
and to many countries around the world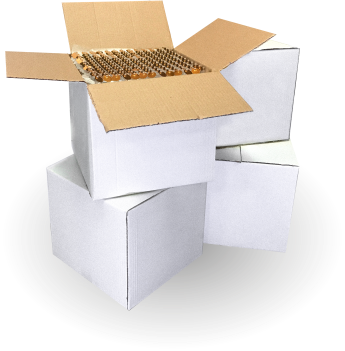 Let's start collaborating!
Fill in the form and get a product presentation with a color palette
Knowledge and experience are our greatest assets
Our achievements:
We manufacture a wide range of movable sequin panels. From smallest to standard sizes
We manufacture products of the highest quality. Many recognized decorators and manufacturers of advertising structures use SolaAir in their projects
10+ invention patents registered in Russia and EU countries
Our pride:
We have launched a unique illustration and painting service — artsequins.ru.
We have developed and implemented a technology for multi-color application of mirror images with various special effects on sequins
We have fully mastered the process of producing mirror materials in any colors for our own products
Movable sequin panels for shimmering walls and signboards
Advertising structures with glitter, paillettes, sequins, flakes, sparkly, sparkling, shimmering, glistening, living signs, signs with sequins, air signs, signs with flickering and movable reflective elements, circles, shining advertising or billboard sequins. This technology has many interesting and unique features. All of the above is a "SolaAiR®" innovative technology developed by specialists of "Reflective Technology" scientific-manufacturing company.
Air active advertising is a unique patented technology, is made on the basis of decorative panels with iridescent sequins. Thanks to a wide range of colours sequins and possible application to the panel of any image, such advertising attracts 6 times more attention than a classic sign.
Decorative panels SolaAir® - used for the manufacture indoor and outdoor advertising signs, facades, design of the interiors of public places and private premises.
A fully autonomous system that does not consumes electricity and other resources, and at the same time, the image is in constant motion, flickering, flashes and shimmers of flowers.
The legendary and most popular sequin panels from the famous manufacturer - SolaAir. This product is the most popular for decoration of weddings and celebrations, parties and a variety of shows. Popular due to the highest quality, premium materials and exclusive colors, and there are more than 35!