Shimmer Wall from Sequins for Shooting Outdoors
Summer is coming. So it begins the season of weddings with exit registration, corporate parties, anniversaries and holidays in nature. A brilliant wall of sequins will help create a really interesting corner for a photo shoot or chat with guests. Sequins is a living mosaic that creates a special festive atmosphere. This is a game of light and color, the refraction of sunlight and constant movement, which helps the designer to implement the most daring solutions for an exclusive photo zone. SolaAir company creates panels for the shimmer and brand walls.
Live music of little sequins
If you have a photo zone from sequins, you can always hold an event outdoors. Because all that sequins need for work is sunlight and gentle breeze. They do not require any electricity, bulky structures and difficult installation. Panels with sequins can be assembled on site even by a non-professional fitter. In addition:
They are not afraid of moisture, bright sun, wind, low temperature.
They can be different: mirror, black and white and colored.
They can flicker and sway, shine and move.
In conjunction with the backlight sequins create a magical illusion of a wave of light movement.
They always attract the attention of others.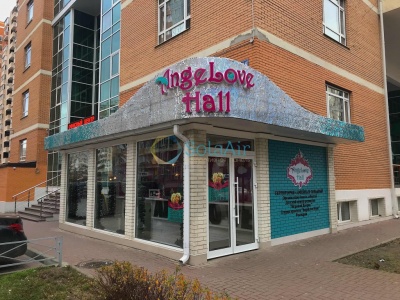 Just what you need! A shimmer wall or a photo zone from sequins can also have elements with self-illumination (letters, company logo). Or, on the contrary, it should be a moderately bright background for the speakers. The main thing is to choose the right color, effects and think over the general concept so that the sequins do not overshadow the heroes of the event.
The photo zone from sequins consists of panels. Each panel has a certain number of reflecting elements of a certain shape and color. The choice of the shape and number of sequins in the panel depends on the overall concept. If the sequins match the color with the base, it is best to choose a disk or a polygon.
If you want to play on the contrast with the base - choose some rectangular sequins. Drawing can be applied on them. We can also apply a mirror coating so that the sequins, like small spotlights, accumulate and return sunlight. On our website you can order a shimmer wall and photo zone from the sequins of the size you need. We deliver within Europe in 3-5 days.