Sequins Panel for Backdrop
Sequins panels for backdrop are the best option to attract the attention of a potential customer. They are designed specifically for interior decoration and indoor advertising. Nowadays, live advertising created using SolaAir sequins panels for backdrop is becoming more accessible to companies seeking to get the most effective means of attracting attention.
Such panels have a wide range of bright and saturated colors (35 shades, there is even a rainbow shade) and special effects that have no analogues in the world. They are created specifically for the interior decoration.
Everything you need for the success of your company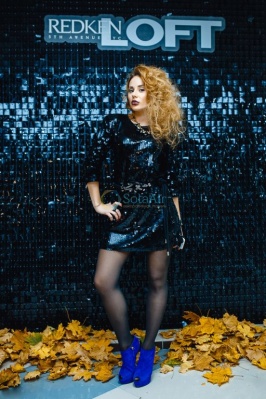 Sequins panels for backdrop are more effective and affordable than other types of interior advertising and design. These are panels with small pieces of plastic that are not rigidly fixed in special holders. They begin to sway from the slightest draft or vibration. If an image is applied to the sequins, a motion effect occurs. If these are monophonic mirror elements, they attract attention, creating light fluxes, sparks, and splashes of light.
SolaAir Decor is one of the three main types of shimmer backdrop panels. Their features are as follows:
These panels are designed specifically for interior design: indoor advertising signs, special photo zones, billboards, including for exhibition design;
The polymer base of such panels has as high quality and it's reliable as other types of SolaAir dynamic panels. It has resistance to solar ultraviolet, precipitation, high tensile strength and at the same time elasticity, and transparency;
A special coating of sequins ensures their durability and preserves the brightness of colors. Mounting sequins prevents damage to the structure during transportation and long-term use (installation, dismantling, etc.)
Using sequins panel for backdrop SolaAir Decor, you get an effective means of attracting attention, creatively design the interior, the dynamic elements of which serve you for a long time. Work with each client in the company "Technology of Reflection" is individual.
Our consultants will help you choose the best design solution, calculate the cost of the order and tell you how best to place the shimmer backdrop panels in the room so that they work for your sales. Just contact us in any way convenient for you.