Production of Sequins Panel for Background
Spring is the time of exhibitions, presentations, the creation of conditions for the successful development of your business. The more unusual and brighter your exhibition sequins panel for background will be, the more contracts and potential customers you will receive. Production of sequins panels for background helps to solve this problem.
The magic of sequins allows you to create the effect of movement or light flux, sparks, glare. It's impossible not to notice such a background. Moreover, the cost of sequin wall panels is lower than that of traditional static banners with backlighting, and the efficiency is higher.
Magic sequins
Sequins are small pieces of plastic of various shapes on which an image or a single color is applied, and a mirror coating. A small flow of air or even vibration is enough for the sequins mounted on the holders to begin to swing. This sets in motion the advertising image, creating glare, radiance, sparks of light.
The secret of the high efficiency of sequin panels is that a person is more likely to pay attention to a moving constantly changing object than to a static image, no matter how original and bright it may be.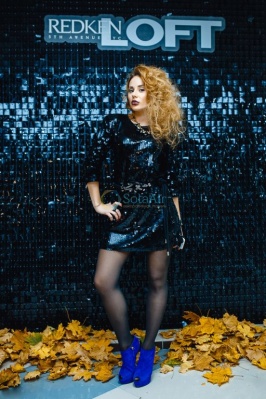 Custom-made exhibition sequins panels for background is profitable because:
They do not require electricity costs;
They do not need care (cleaning, restoration of damage);
They are not afraid of high humidity, bright sun, low temperatures (you can use your sequins panel for background indoors and outdoors);
They are lightweight and easy to install. There is no need to invite a specialist to install or disassemble your sequins panel for background
You can easily advertise your production or sales office with sequin panels. Such exhibition sequins panel for background can be made t order by contacting us or our partners in different cities and countries. Only original elements and fastening systems give you a guarantee that your background will be a reliable assistant in solving business problems.
As a rule, the manufacture of sequin wall panels involves the joint development of a design layout. Our company's specialists will help you choose the dynamic effect, the size and shape of the sequins, the color scheme, arrange the structural elements in such a way as to most effectively use the benefits of the sequins.
Then the agreed project is delivered to the contractor. This is the company that manufactures your interactive advertising design. Making sequins panel for background takes time. Therefore, place an order in advance. Then you will have time to prepare a sequin wall panels worthy of your business.