Production of Advertising Signs with Sequins
Sequins are small moving elements with the help of which the effect of movement and reflection of light is created. Production of advertising signs with sequins can increase their effectiveness. After all, the human eye is more willing to respond to movement than to an image, albeit bright and original.
A sign with sequins is visible from afar, attracts the attention of potential buyers, does not require additional power to create the effect of movement or light reflection. If you decide to order advertising or attention-grabbing signs, you should pay attention to the designs with sequins.
Live sign: simple, reliable and beautiful
Not every sequin becomes an effective advertising sign. Production of advertising signs with sequins begins with the definition of:
the size of the moving surface. Optionally, dynamic panels must fully cover the entire area of the sign. Sometimes it's enough to highlight with their help some separate design element;
the shape and size of the sequins themselves. They are round, square and in the shape of a polygon. The more sequins in the panel, the smoother the movement of the advertising image will be;
effect created: movement or reflection of light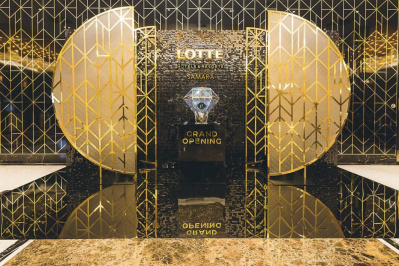 After determining these parameters, the actual production of advertising signs with sequins begins in accordance with the design approved by the customer. Sequins are collected in panels that are easy to install, and do not require special knowledge and tools.
The design of the panel is such that even a strong wind is not able to tear the sequins from its place. So, there is no need to constantly repair your sign. The material and special coating of sequins provide them with a long service life, preservation of the original color palette. That is, you do not have to change your signboard after a short period of time due to the fact that it faded in the bright sun or warped from moisture and cold.
The manufacture of outdoor advertising signs using dynamic reflective panels takes no more than seven days. The price of the order depends on the area of the sign, the number of sequins in each panel, and the selected effect. The main difference from other similar offers is the reliability and durability of our advertising panels. You should pay only once: for manufacturing and installation. Further, photo zones and sequin billboards work for you as much as you need.