Interior Decoration with Sequin Panels
The interior design depends on the purpose of the room, its size and fashion trends in the materials used, colour palette and layout. Interior decoration with sequins is another new design trend that has proven itself equally well in a beauty salon or а fitness centre, а restaurant or а club, а showroom and an exhibition pavilion. After all, dynamic panels, consisting of several hundred elements, create a special, festive atmosphere, introducing an element of movement into the surrounding space.
Decorative interior design with sequins
The whole trick is to choose the right shape, size, and location of dynamic sequin panels, taking into account the peculiarities of human perception of the movement of colour and light.
Sequin panels are plastic, rather mobile and at the same time reliable structures, in which the moving element is pieces of plastic that are not rigidly fixed in a certain order. A colour can be applied to their surface, which, like a mosaic, forms an image that "comes to life" under the influence of a draft or even just vibration. Sequins from the breath of air begin to move, the image begins to move, creating the mood necessary for the moment, attracting attention and bringing variety to the design of the room. Sequins can be not only elements of the picture, but also create the effect of the refraction of light rays if their surface is covered with a special reflective compound.
Interior decoration with sequins favourably distinguishes public space in places where it is necessary to create a special atmosphere of a holiday, comfortable rest in simple ways and creatively support interest in an indoor event.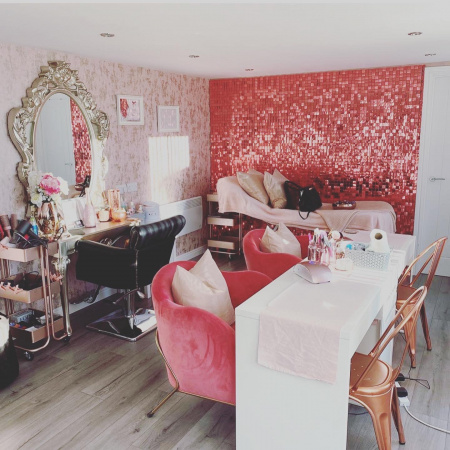 Decorating an interior with dynamic sequin panels starts with a definition:
their location in the room;
the dimensions of the panels themselves and the effect they create (movement, reflection of light);
the number of sequins in the panel (the more, the smoother the "movement" of the image will be);
how dynamic panels fit in with other décor elements
The designer is engaged in the solution of these problems, based on the general concept of design, the chosen style and the features of the structures themselves. Sequin panels should not take up too much space even in a large room, not overwhelm, but complement other design elements. A good specialist will always tell you how to realize their capabilities. Interior decoration with sequins can be done on your own. They do not require special installation skills.
Panels with sequins can be used both for decorating the entire space, as well as for a certain area reserved for a photo session or a press conference, meeting guests, clients. If you are planning to decorate the interior with sequins, consult the specialists of the company "Technology Reflection", which today is the leader in the creation of dynamic reflective panels in Russia and supplies sequins panels all over the world.