Billboard sequins will help attract customers
A beautiful, eye-catching sign boosts sale. A live sign does it better than a static ad. For success, it needs a good design, the right size of sequins and a good composition. It is not necessary to give the entire surface under sequins. Indeed, with the help of these pieces of plastic collected in dynamic panels, you can draw attention to a certain part of the billboard or sign, creating a bright accent.
Live signage of sequins
Outdoor advertising is set for a certain period of time (during a campaign to promote a service, for example), a sign changes much less frequently. Therefore, it should be modern, relevant, eye-catching, reliable and inexpensive to maintain.
Live advertising sign meets all these requirements:
Its dynamic reflective elements are visible from afar, thanks to the constant movement, bright, festive colors of sequins;
Due to the special coating of sequins, the colors of such a sign do not fade or fade;
For the effect of movement and reflection of light, a dynamic billboard sequins does not need electricity. Enough light breeze or just vibration;
Reliable fastening and high quality protective coating allows the sign with sequins to withstand the bright sun, low temperatures, gusts of strong winds, rain and snow;
The manufacturer gives a two-year warranty on their designs, although in fact these panels with sequins will last much longer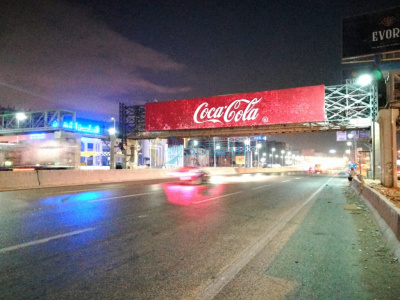 Of course, in addition to the positive qualities of sequin panels, successful sales are also provided by other factors: the correct location of the store, well-organized layout, quality service, a wide range of goods or services. Nevertheless, according to expert marketers, dynamic designs with sequins are 60% more effective than static advertising. The price of panels with sequins allows them to compete successfully with other types of dynamic advertising: light boxes, LED advertising.
Billboard sequins, dynamic outdoor advertising is gaining popularity, as its advantages have already been appreciated not only in Russia, but also abroad. We offer the prompt production and delivery of such reflective structures to any city in the country and beyond, which will allow businesses to increase the effectiveness of their advertising efforts.