Why You Need to Order Sequins Panels from Professionals
It's no secret that many of us try to save money by buying cheap goods from China. Here is the case with panels of sequins, when the authorities of the city of Barnaul decided to save.
Our company is constantly developing new ways of selling products. One of them is the production of various state symbols in different forms. For example, we created different types of flags from sequins in 2014. They were installed in one of the city squares in Krasnodar (Russia).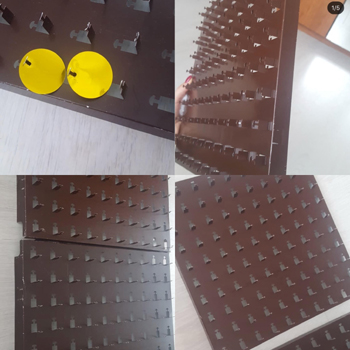 But recently we learned that similar structures were placed on one of the avenues in the city of Barnaul. Unfortunately, the quality of the implementation was very poor. The flags were made of Chinese metal panels of terrible quality. But this is not the main thing! The main thing is that the sequins (we call them reflective elements) were made of static material. Therefore, they all practically stuck to the metal base.
At the same time, we are confident that with time the immovability of the sequins will only increase and further exploitation of those designs become absurd. So why spend money on something that does not work? We will try to convey this fact to the administration of Barnaul. And want to warn you: do not buy the cheap panels. Because you will get extra expenses and disappointment in the end.
And finally. Watch our video. That's how these flags look in the city of Krasnodar. These are our sequins panels! We can also make custom-made designs for showcases, banners and wall panels.