SolaAir Technology Will Bring Your Business the Inevitable Attention
How to attract more customers to your business and be always in sight? This was told to the readers of the magazine "Krasnodar Magazine" by the representative of the company "Technology of Reflection" Oleg Golovchansky.
- In our time it is very difficult to come up with ads that will not be lost among the set of other visual advertising information. How can you stand out against such an abundance of advertising?
- You are right, to stand out from the "crowd" is necessary, because the competition is very high and to generate demand is an extremely delicate and necessary task in any industry. In terms of advertising, and especially outdoor advertising, this is an important and integral part of a successful business. Acquaintance with the product or service, usually occurs with external and internal design. «Indigo-Sainz», as an advertising and production company. We strive to provide our clients with the development and implementation of even completely crazy ideas using standard materials, as well as wood, metal, concrete, foam, etc.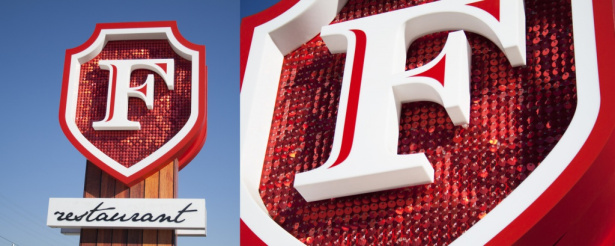 - Why do you think many now consider outdoor advertising to be more effective?
- The main effective fact of outdoor advertising is that outdoor advertising cannot be "disconnected" or ignored, so a contact with it is inevitable. For outdoor advertising there are three most important requirements:
Attract attention to yourself.
Be concise.
To be easily perceived on the go.
- A month ago, the townspeople saw the city of Krasnodar in a new festive appearance. The city was decorated with unusual George ribbons, which attracted the views of people. Tell us about this technology.
- George signs are a joint project of our company with the Administration of the city of Krasnodar. The idea of applying our technology was supported by the chief architect of the city and the head of the city of Krasnodar. The technology is called - SolaAir, which comes from two words solar and air.
This technology has many names - signs with sequins, paillettes, shiny and flashing signs. Brilliant mirror discs are suspended in such a way that they are constantly in motion due to external influences. It can be fluctuations of air, vibration and so on. Due to this, flashing signs reflect light. They are not afraid of the sun, nor the rain, nor the cold, nor the heat. But most importantly, sequins give a very interesting visual effect, both in daylight and in artificial light.
- How difficult was it to design and manufacture this product?
The SolAir system is patented and protected by Russian patent law. We have taken as a basis the development of past years from around the world and created our own product that meets modern requirements. Until recently, the components were manufactured at our request in Europe and America. Today we can confidently say that we fully support the import substitution program and have launched the entire production cycle in our country.
- How else can you apply this technology?
- Sequins work perfectly on advertising designs of any type. According to our research, the use of SolAir technology, increases the concentration of potential customers' attention on your advertising by 70 percent.
- Does the company have special offers for customers?
- Our company is constantly looking for new non-standard solutions. We make signs for shops, street banners, wedding photo zones and much more.